- You'll always return for another vacation in the Northern Wilderness -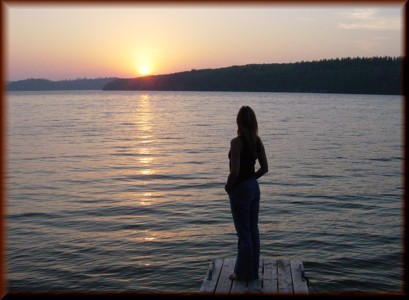 2024 Rates
Housekeeping Cottage

Saturday to Friday
( Two Bedroom Cottages ... 1 - 2 - 4 - 6 - 9 )
$1100/week for 1 - 4 adults
Each additional person - $275/week - US Funds
---

( Three Bedroom Cottages ... 3 & 8 )

$2100/week for 1 - 6 adults

Each additional person - $350/week - US Funds
- - - - - -
Daily Cottage rate - $85 a day per person (2 bedroom cottage)
$100 a day per person (3 bedroom cottage)
Rates include
Two or three bedroom fully furnished & equipped Cottage

Use of our centralized shower house

Lake map with marked hot spots

Fish Freezing Service
---
Special Discounts
Youths (Ages 8-14) ..... 50% Off
Children (Ages 8 & Under) ..... Free
---

Boat & Motor Rental
Boats .......... daily $50 USD
.......weekly $195 USD
Motors
........ daily $70 USD
.
....weekly $245
USD
Note: Gas, Oil & Taxes Not included
GUESTS RENTING BOATS AND MOTORS ARE RESPONSIBLE
FOR ANY DAMAGE CAUSED TO RENTAL EQUIPMENT.
---
Check In / Check Out Times

Check in - Saturday Morning
Check out - Friday before 10:00 am
---

Payment Policy

Final payment due upon arrival.


Sorry, we DO NOT accept credit cards. Cash or Travelers Cheques only.

Personal cheques are accepted for deposit purposes only.
No refunds for early departures.
Deposit

$50.00 per person - per week reserved required with your reservation.

Deposits are refundable with a 60 day notice of cancellation. (Less $5.00 processing fee)
---
Prices do not include any tips or gratuities.

All prices are in American funds and are subject to applicable taxes. *
Cottages .............................13% HST
Boats and Motors ..............13% HST

* As of July 1st 2010, Ontario combined together the 'Provincial Sales Tax' (PST) with
the 'Goods and Services Tax' (GST) to form the new 'Harmonized Sales Tax' (HST).

Accommodation rates will now be subject to the new HST rate of 13%.